Li Ziqi, born 6 July 1990, is a Chinese food and country life blogger, and internet celebrity. She is known for creating food and handicraft preparation videos in her hometown of rural Pingwu, Mianyang, Sichuan. She has 26.3 million followers on Sina Weibo, 13.2 million subscribers in YouTube, and 3.5 million followers on Facebook. She has produced around 150 videos in Youtube with each videos having tens of millions of views, ranging from traditional culture, rural life, food, antiques to creating makeups and dresses. She has inspired his audience to live Chinese natural, rural and peaceful life they love. She was awarded the People's Choice Award by the Chinese Communist Party's official People's Daily newspaper in September 2019. State-run China Central Television praised her and stated "Without a word commending China, Li promotes Chinese culture in a good way and tells a good China story".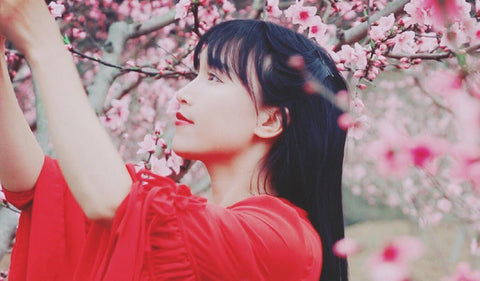 Li Ziqi did not have a happy childhood. When she was a child, her parents got divorced and her father died early. She started living with her grandparents. Their lives were poor yet suffer able. Li Ziqi's grandfather was a cook in the village. When there was a ceremony going on, such as a wedding or a funeral, her grandfather would be in charge.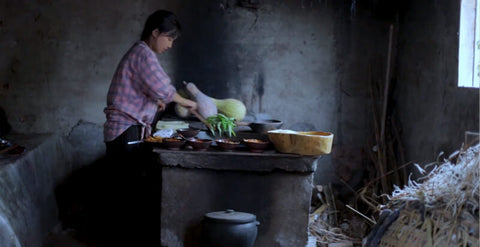 In her videos, she shows how to cook various dishes, which she had learned from her grandfather. Besides cooking, she also learned how to make bamboo baskets, grow vegetables, and make carpenter handiwork.
Also, her videos help more people learn about and understand Chinese traditions and culture. The spirit of struggling for independence and self-reliance conveyed by her life experience has attracted great attention at home and abroad. She has been praised by many mainstream media such as the official micro-blog of the Central Committee of the Communist Youth League, China Daily and Sina. Her culinary skills include (but aren't limited to) making peach blossom wine, watermelon cake, and traditional Sichuan moon treats, while a craft-based day sees her dyeing clothes in grape skins, making shoes for her grandmother, or building a wood-firing oven out of clay.